Pension Hubertus in Zell am See
Mountain biking in Zell am See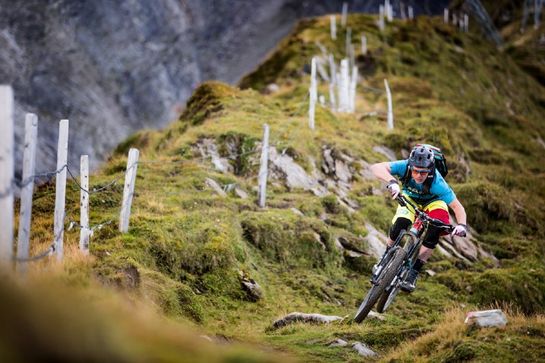 Zell am See is THE place to come mountain biking!
A wide range of biking trails for professional cyclists or gentle family outings criss-cross the slopes. Whether you're after short, flat cycle paths, challenging uphill climbs or tours of the countryside; whether on mountain or touring bike, every kind of cycling experience is available. Downhill riding too. What will you go for?
It doesn't matter because Zell am See is a delightful place to pedal through and get some exercise in a thoroughly enjoyable way.
Mountain biking from peak to valley - cycling of the highest quality here in Zell am See
Adrenalin-pumping downhill riding is now possible on three new trails for that unforgettable experience and special kick. You and your bike are carried up to 2.450 m to the Alpincenter and then you set off:
The Grießstein Trail is 3.144 m long and a difference in elevation of 500 m has to be overcome. It's particularly suitable for speed seekers.
The extra-long 7.700 m Wüstlau Trail has some technically demanding sections and great scenery.
The Bachler Trail is excellent for beginners and runs through unspoilt scenery for the whole of its 5.200 m length.
Zell am See also moves with the times and holidaymakers can enjoy effortless cycling and glorious scenery on e-bikes. Should the battery run down, it can be exchanged for a full one at one of the many recharging stations.
Children, too, can enjoy the speed and excitement of mini electric bike motocross on Schmitten!
Enjoy mountain biking in the unspoilt environment around Zell am See